Executive Board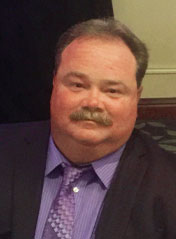 President - J.J. Wallis
Email

President JJ Wallis has been with the Grand Prairie Police Department since January of 1990. JJ started in the Patrol Division. He was an FTO and a member of the SWAT team. After several years in Patrol he transferred in to CID.

He became an investigator in the Gang Unit. He served in the Gang Unit for many years. The unit investigated all gang crime from graffiti to murder. The unit evolved in to the special investigations Unit where he became an investigator in the Vice Unit. With over 20 years in the department and the readjustment of the Unit JJ transferred back to Patrol where he currently serves.

JJ served the GPPA membership as a shift rep, Vice President and President. Several months in to his Vice Presidency the president resigned and JJ took over for 8 years. During that time the dedicated membership made great strides. We pushed for the brand new training center and historic pay and benefit increases.

"I was lucky enough to be followed by two great presidents, that continued to build the brotherhood, set milestones of their own and work hard for the membership." In January of 2011, JJ was fortunate enough to return as president of the GPPA. "I am privileged enough to be representing the members of the GPPA at such a historic time in our department. The brotherhood is stronger then ever."
---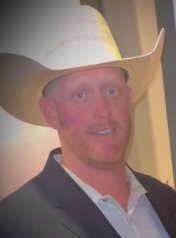 Vice President - Lance Lybrand
Email

Vice President Lance LyBrand has been employed by The Grand Prairie Police Department since June 2014. Lance has served as a patrol officer, field training officer, and is currently assigned to the Lake Patrol Unit. Lance has been a peace officer since February 2007 when he was hired by Kaufman County Sheriff's Department. Lance served as a patrol deputy, detective, and patrol sergeant while in Kaufman County until he was hired by the Grand Prairie Police Department in 2014. Lance was elected onto the GPPA Executive Board as treasurer in 2020 and has served on the executive board since.

"I'm very honored to have been elected onto the GPPA Executive Board of Directors by my brothers and sisters of the GPPD," LyBrand said. "I have very big shoes to fill from previous and current board members and am dedicated to working hard for our members. We have a very strong and respected association throughout the state of Texas and I will always work hard to make sure our legacy continues."
---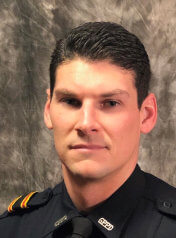 Secretary - Evan Keefer
Email

Secretary Evan Keefer was appointed to the position of secretary by the executive board in 2020 due to a vacant seat on the board. Evan was later elected to the position by the GPPA Members in 2021. Evan began his law enforcement career in 2009 with the Dallas Police Department. While in Dallas, Evan worked patrol and was later assigned to Dallas' Crime Response Team (CRT). Evan was hired by the Grand Prairie Police Department in June 2017. Since his hiring by GPPD, Evan has worked night shift patrol, where he served as field training officer, negotiator, and is currently assigned to the lake patrol unit.

"I'm very honored to have been elected by the members of GPPA to serve as secretary. I believe we have a very strong executive board that works hard for our members," Keefer said. "Our goal is to always advance with the times and keep our association stable and financially sound. The GPPA is very respected throughout the state. Our foundation was laid by the previous board members and we strive every day to keep moving forward and never backwards".
---
Treasurer -
Brandon Boen

Email
Board Of Directors
Days A - Mitch Szempruch
Email

Nights A - (vacant)

Days B - Brandy Elliott
Email


Nights B - Lena Aguyo
Email


Special Patrol - Tim Sliva
Email


Criminal Investigations - Jason Larue
Email


Special Investigations - Kenny Gates
Email

PAC/Bingo chairman - Lou Whittington
Email

Detention - Shannon Rodriguez
Email


Communications - Andrea Graves
Email

Special Admin - Debra Willis
Email